ACEC/MN Engineering Day at the Capitol 2023
Date and Time
Wednesday Mar 8, 2023
8:00 AM - 12:00 PM CST
More details on schedule & agenda will be announced shortly.
Location
MN State Capitol
75 Rev. Dr. Martin Luther King Jr. Blvd. St. Paul, MN 55155
Star of the North Vault
Fees/Admission
This event is free for all ACEC/MN members.
ACEC/MN Engineering Day at the Capito...
Description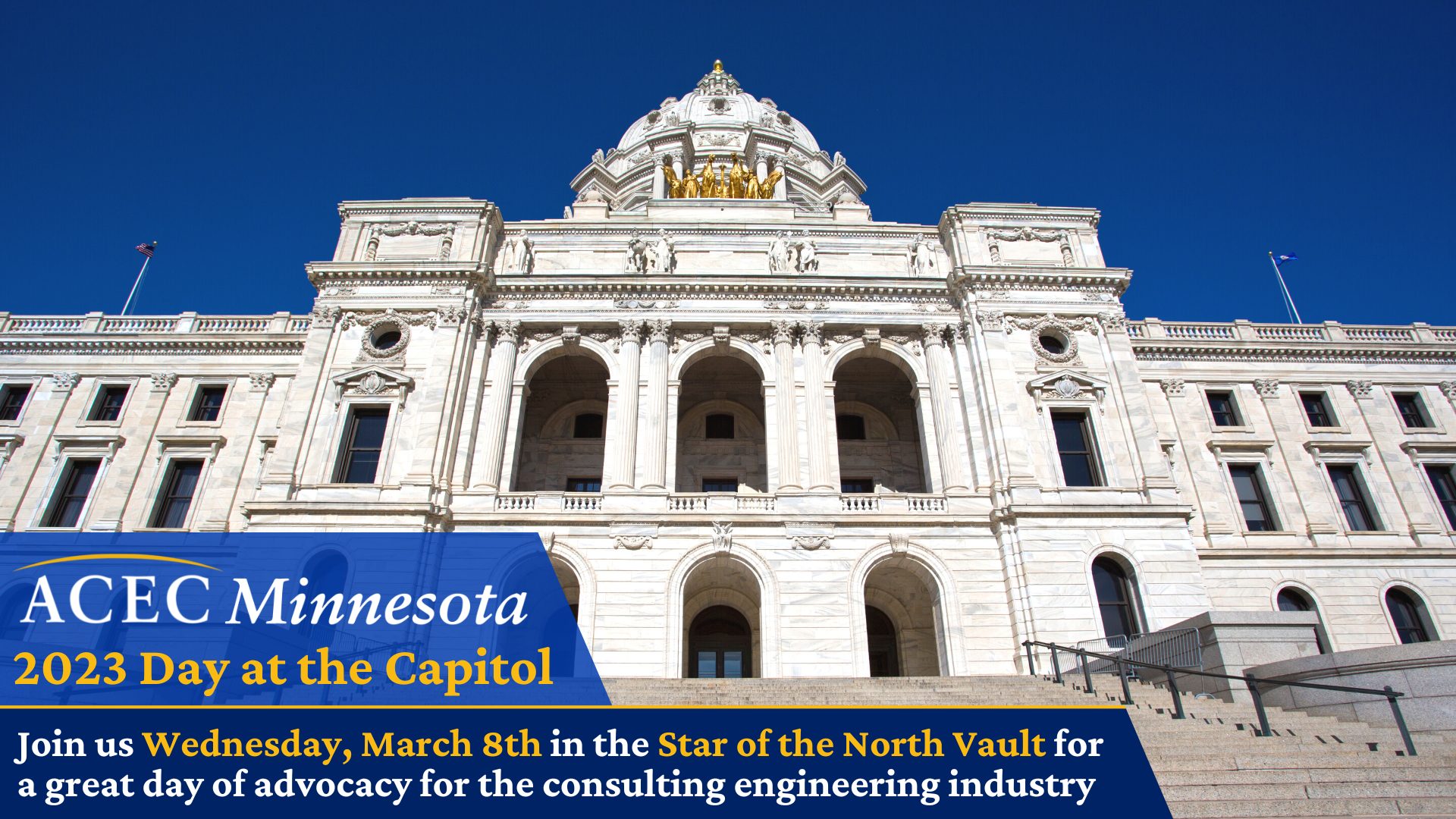 More details and legislative speakers to be announced.