Duluth Transportation Forum
Click here to register.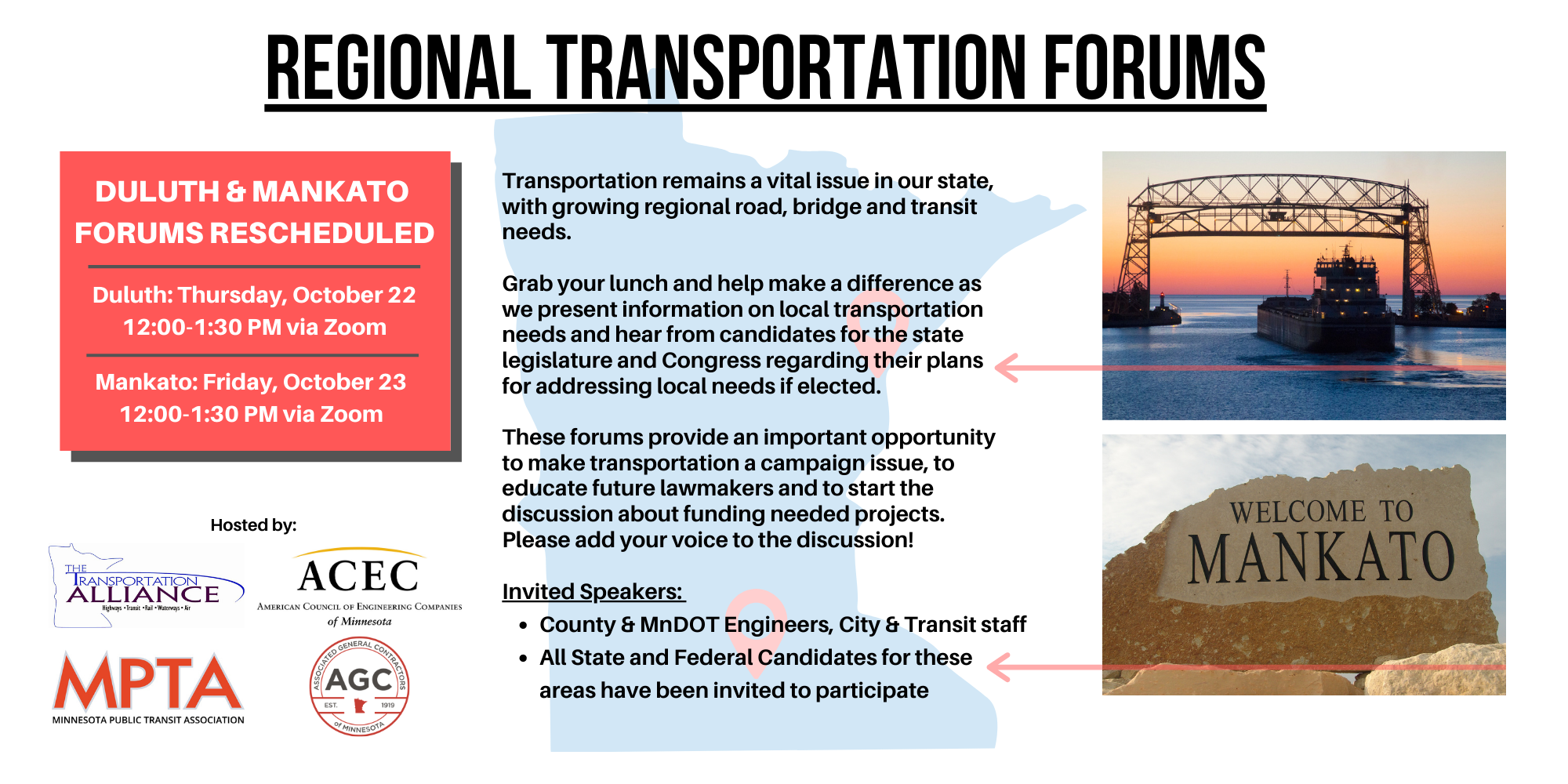 Minnesota Regional Transportation Forums:
Transportation remains a vital issue in our state, with growing regional road, bridge and transit needs. This event will highlight Duluth.

Grab your lunch, jump on Zoom and help make a difference as we present information on local transportation needs and hear from candidates for the state legislature and Congress regarding their plans for addressing local needs if elected.

These forums provide an important opportunity to make transportation a campaign issue, to educate future lawmakers and to start the discussion about funding needed projects. Please add your voice to the discussion!


Duluth Transportation Forum
Date and Time
Thursday Oct 22, 2020
12:00 PM - 1:30 PM CDT
This event has been rescheduled from October 14th to October 22nd due to the Minnesota Special Session.
Fees/Admission
Free for all attendees