Information Session on EEA Entry Process
Date and Time
Friday Sep 25, 2020
12:00 PM - 1:00 PM CDT
Location
Via Zoom, register for join link.

Everyone registered for this event will be resent the Zoom link the morning of Friday, September 25th.
Fees/Admission
This event is free for all attendees interested in our 2021 EEA program.
Information Session on EEA Entry Proc...
Description
Join ACEC/MN staff for a walkthrough of our Engineering Excellence Awards history, the preliminary and final application processes for 2021, how judging works, next steps for winners, and what we expect for this year's gala.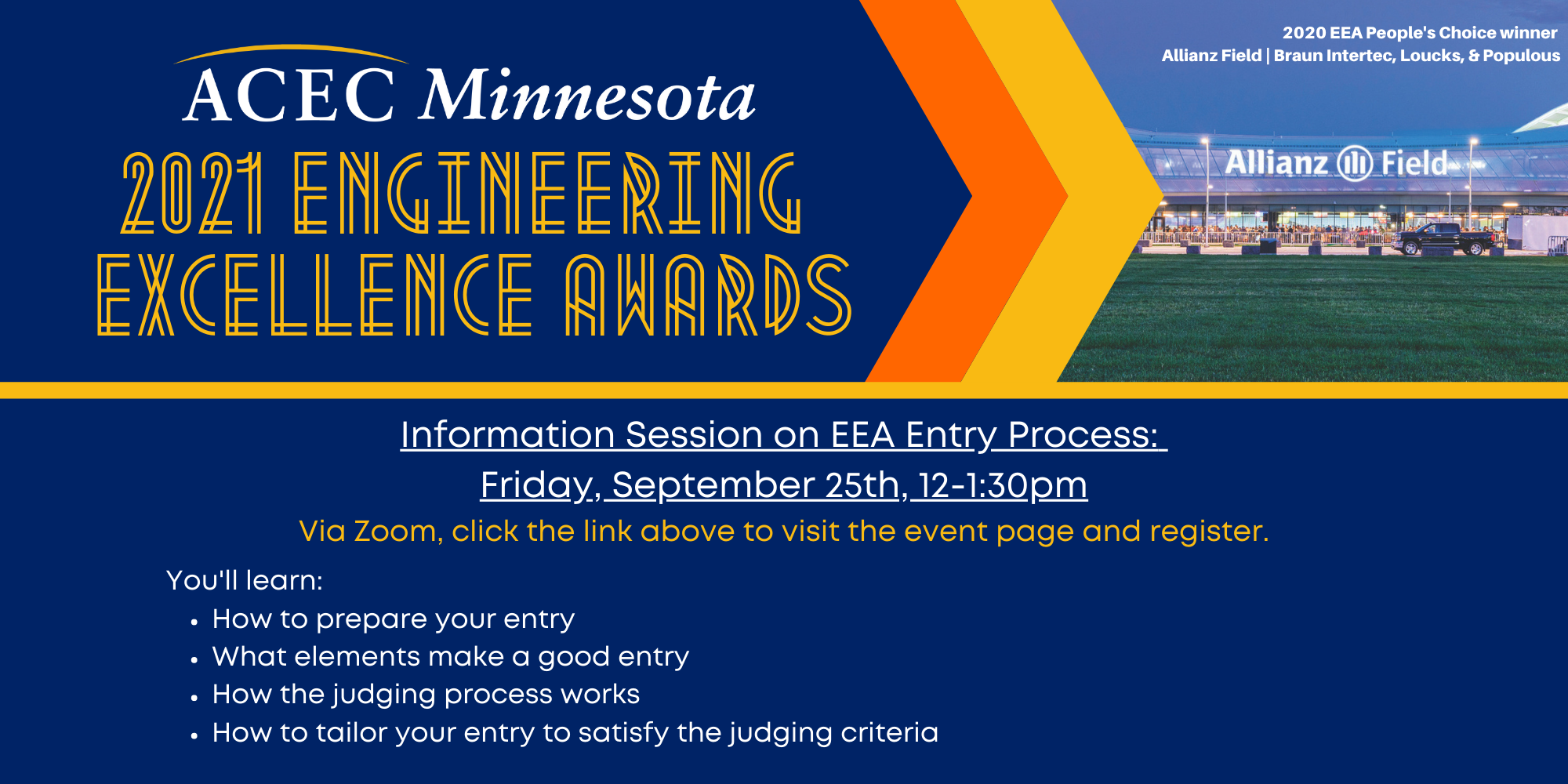 To brush up on dates and details ahead of this meeting, click here for our one-pager.