MNSEA Monthly Meeting - January 2023
Date and Time
Tuesday Jan 10, 2023
7:00 AM - 9:15 AM CST
Breakfast & Registration - 7:00 AM
General Meeting
- 7:30 – 8:00 AM
Presentation & Discussion - 8:00 – 9:15 AM
Location
Waterford Ballroom
Marriott Minneapolis West
9960 Wayzata Blvd
St. Louis Park, MN 55426
Fees/Admission
In-Person: $30 for members / $40 for non-members
Virtual: $20 for members / $30 for non-members
$10 for YMG and student attendees
$20 for unemployed members
Hybrid event, virtual attendance option via MS Teams
MNSEA Monthly Meeting - January 2023
Description
Speaker / Presentation: Strengthening with Fiber-Reinforced Polymer (FRP) with Dillon Rudrud, Simpson Strong-Tie

FRP isn't the most common application, so the goal of this presentation is to educate attendees all on its basic premise and explain what resources are available to the engineer and how to properly apply the principles of FRP design.
First, we will define the individual components of the composite system and delve into how each component works together in the system.
Once the individual components have been defined, we will introduce two common products: uni/bidirectional fabrics and pre-cured laminate strips. We will explain their differences and in addition to how these products interact with and strengthen concrete.
Next, we will go over installation methods for both fabrics and laminates. In addition to proper installation techniques, we will provide an overview of recommended quality control measures and ASTM tests that should be performed on-site.
The last general topic we will cover the guidelines and provisions outlined in the ACI440.2R, ACI440.7R – FRP-specific guides – and ACI562 – the code for concrete repair and rehabilitation. We will go over simple design examples and explain how these apply to FRP analysis and design.
Finally, we will summarize all of the covered topics and convey the services which Simpson Strong-Tie's engineering department offers at all points of the project. We will provide services by way of feasibility studies, drawing details, budget estimates, and final stamped submittals.
Presented by Dillon Rudrud, P.E., Field Engineer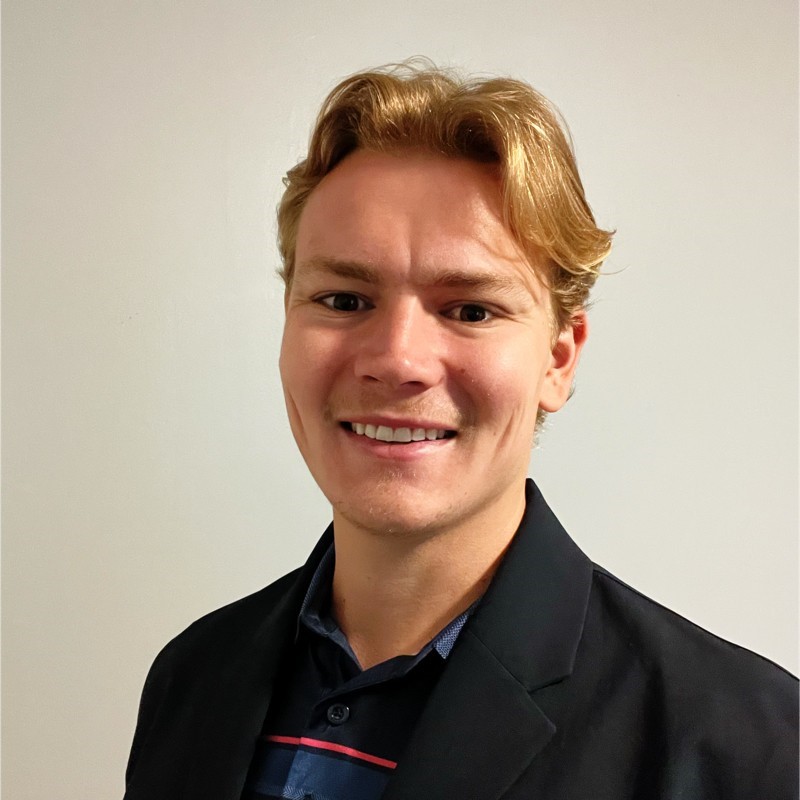 Dillon Rudrud has practiced structural and civil engineering in the past. His engineering experience includes precast and pre-stressed structural engineering, anchor design, and preconstruction analysis. Dillon's past project responsibilities include structural design, anchor and connection design, project management, construction cost estimating, and field inspection. Dillon has been a member of the Simpson Strong-Tie ICI's field engineering team since March of 2022. Dillon is professionally registered as a Professional Engineer in the State of Minnesota.