"Shoot for the Campaign Fund" Clay Shoot Competition (2022)
Date and Time
Tuesday Oct 25, 2022
3:30 PM - 7:00 PM CDT
3:30PM - Registration
4:00PM - Sporting Clay Competition
6:00PM - Social hour, drinks, dinner & awards
Fees/Admission
Because this event raises funds for the ACEC/MN PAC, payment must be made by personal check or by Paypal. Company payments cannot be accepted for this event.

$600: Team of 4 Shooters
$175: Individual Adults
$125: Individual Youth (Youth shooters must be between 12 and 17 years old with a Fire Arms Safety Certificate)
"Shoot for the Campaign Fund" Clay Sh...
Description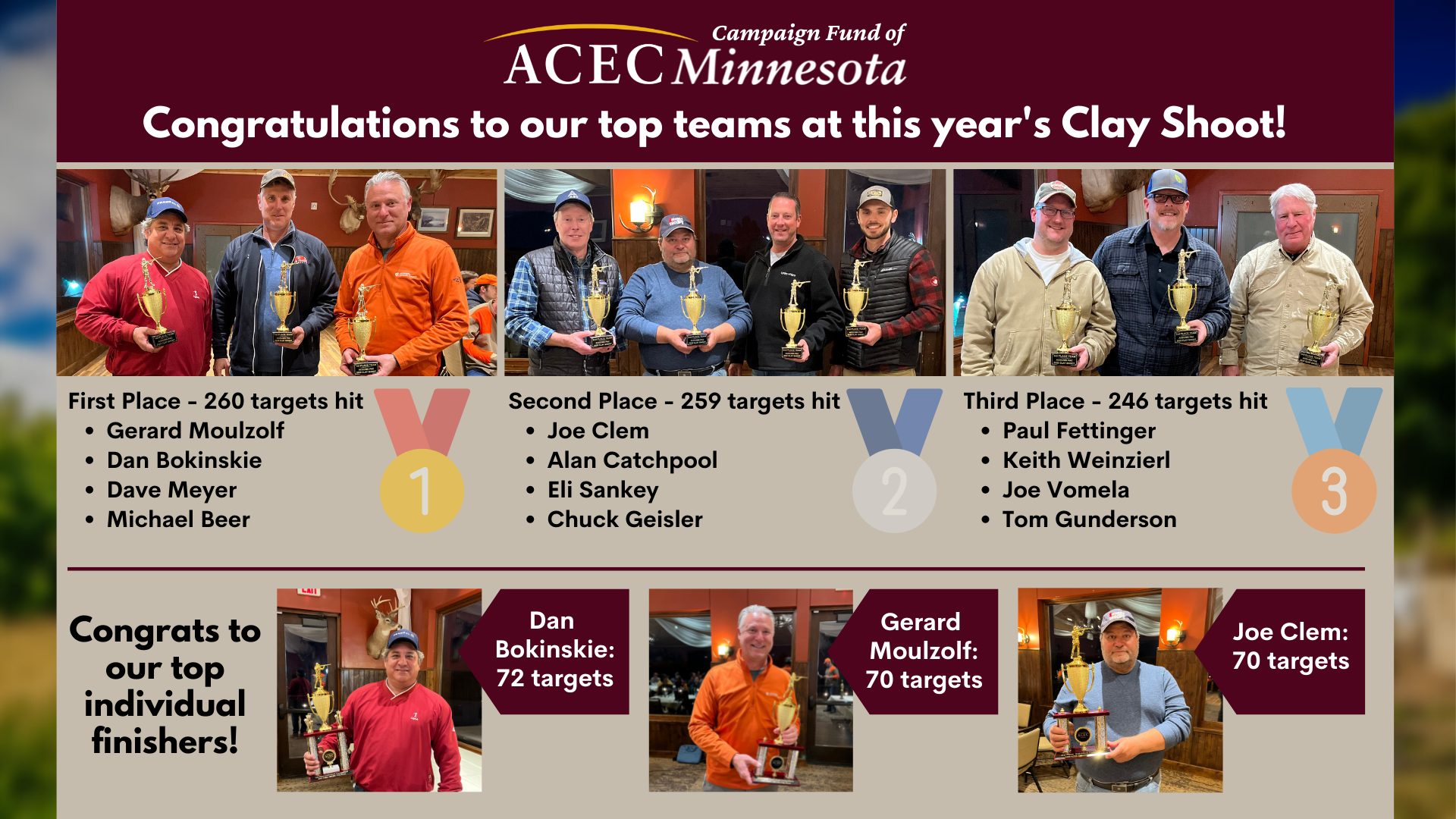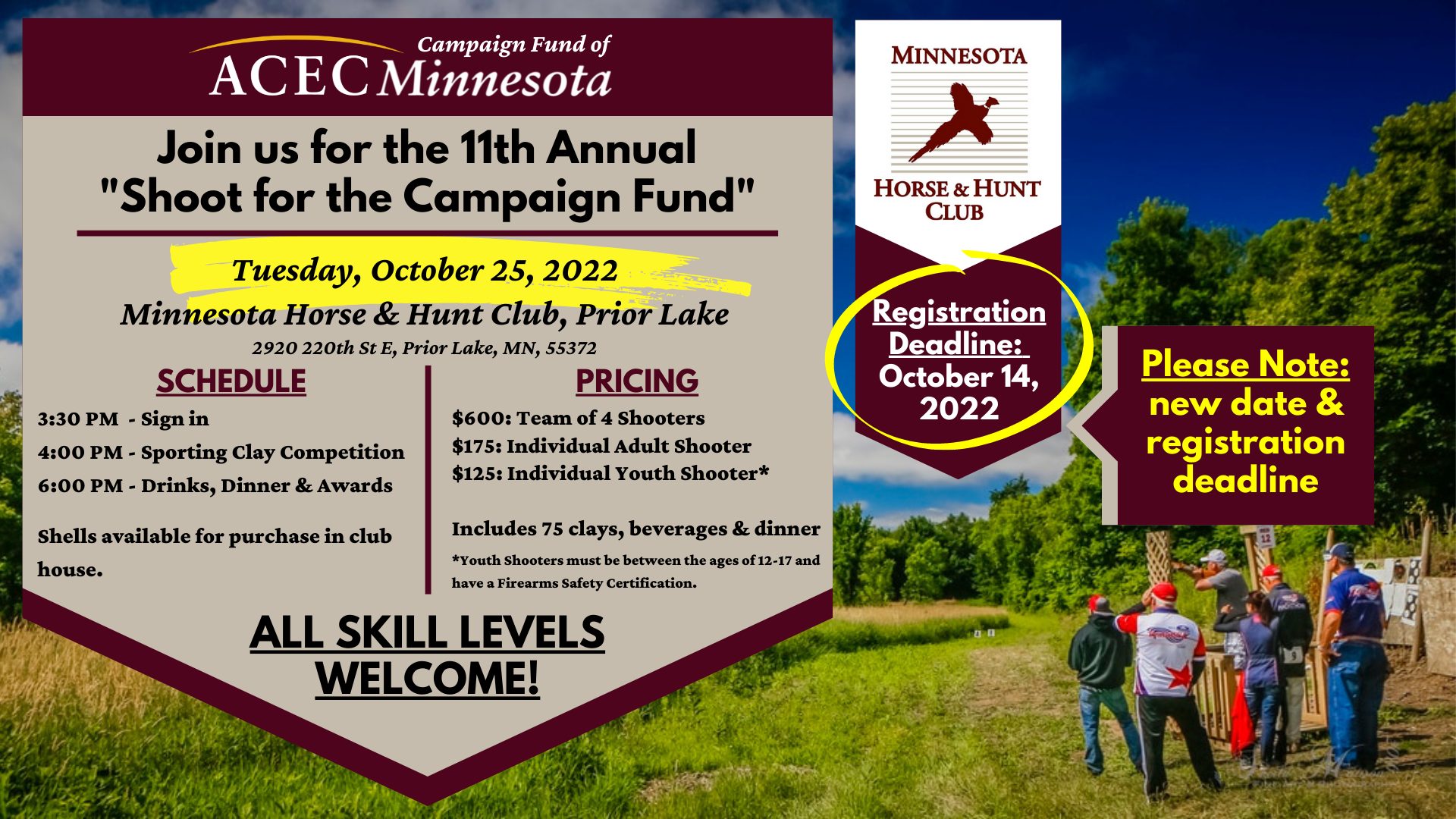 The 11th Annual Clay Shoot will be held on Wednesday, September 28th at the Minnesota Horse & Hunt Club (located at 2920 East 220th Street Prior Lake, MN 55372).

Mark your calendars now and join your colleagues for an exciting afternoon of clay shooting with proceeds supporting the Campaign Fund of ACEC/MN (formerly the ACEC/MN PAC).

This event page will be used to register for the event, but because this is a fundraiser for the ACEC/MN Political Fund, you will not be able to pay for the event when you register.

Payments can be accepted by personal check or paypal. Payments cannot be accepted through this event page, and all payments need to be from personal (not corporate) sources per state campaign finance law.
To register multiple teams, please register each team individually instead of adding additional attendees to a team of 4.

After you register a team (or teams) through this event page, please fill out this Team Registration Form for each team.
Then return the form(s) at this link or by using the widget below.