Women In Engineering: Speak Up! Interrupting Bias to Counter Harassment & Discrimination
Date and Time
Monday Mar 8, 2021
12:00 PM - 1:00 PM CST
Location
Via Zoom, registration link will be provided in your confirmation message.
Fees/Admission
$20 ACEC/MN members
$40 non-members

If you have any trouble receiving member pricing, or to sign up as a student, please contact John Krapek at john@acecmn.org for assistance.
Women In Engineering: Speak Up! Inter...
Description
ACEC/MN is pleased to be able to virtually present Women In Engineering: Speak Up! Interrupting Bias to Counter Harassment & Discrimination - this event was scheduled last year, in-person for March 16th and is now back on the calendar for 2021.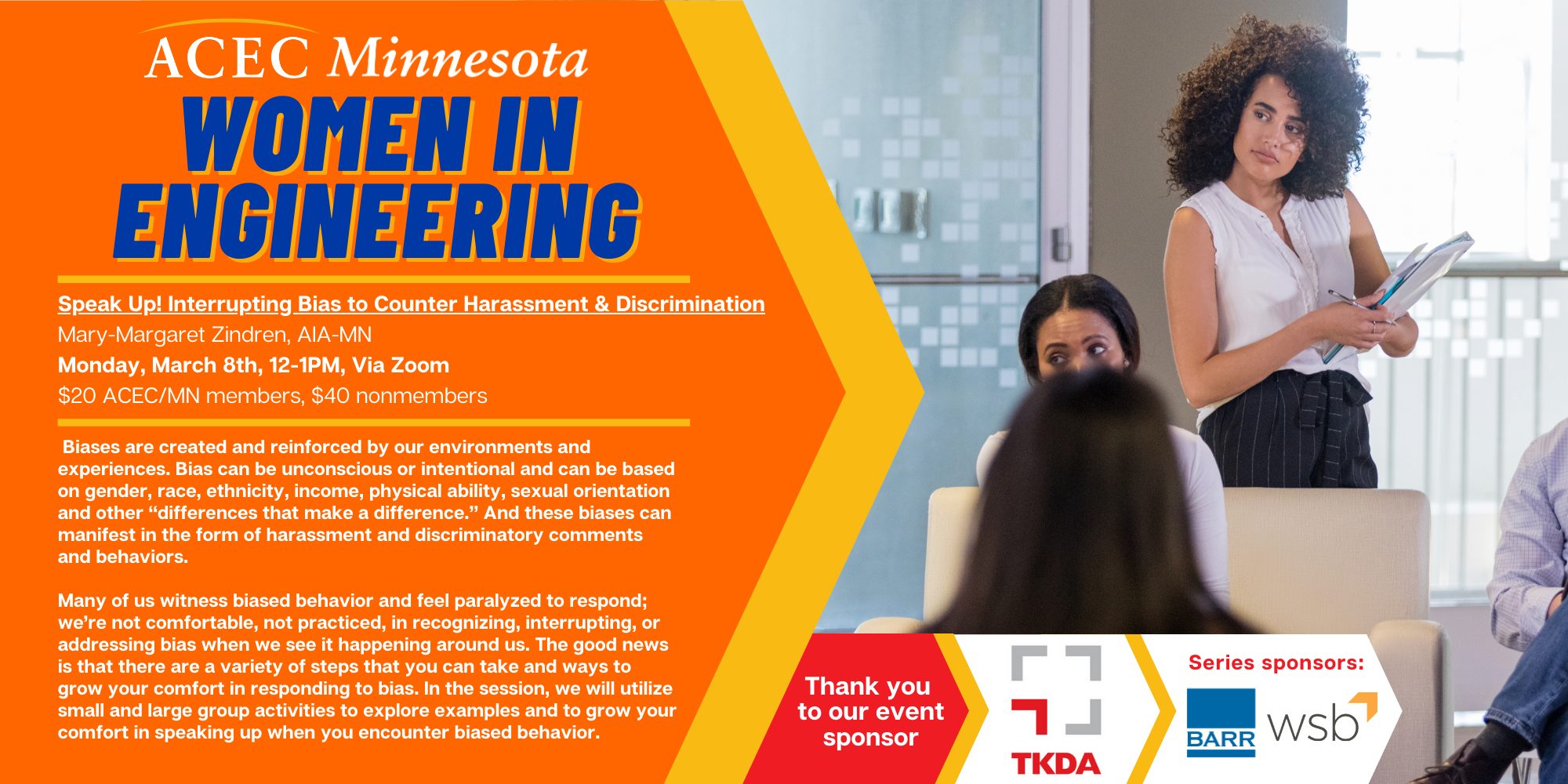 PRESENTER: Mary-Margaret Zindren, CAE is Executive Vice President (executive director) of AIA Minnesota, and Executive Director of the three local chapters of AIA in Minnesota (AIA Minneapolis, AIA Northern Minnesota, and AIA St. Paul) and of the Minnesota Architectural Foundation.