Women In Engineering: Stop Trying to Fix the Women - We've Got to Fix the System
Date and Time
Tuesday Dec 12, 2023
12:00 PM - 1:00 PM CST
Fees/Admission
$40 ACEC/MN members
$60 non-members

If you have any trouble receiving member pricing, please contact kelly@acecmn.org for assistance.
Women In Engineering: Stop Trying to ...
Description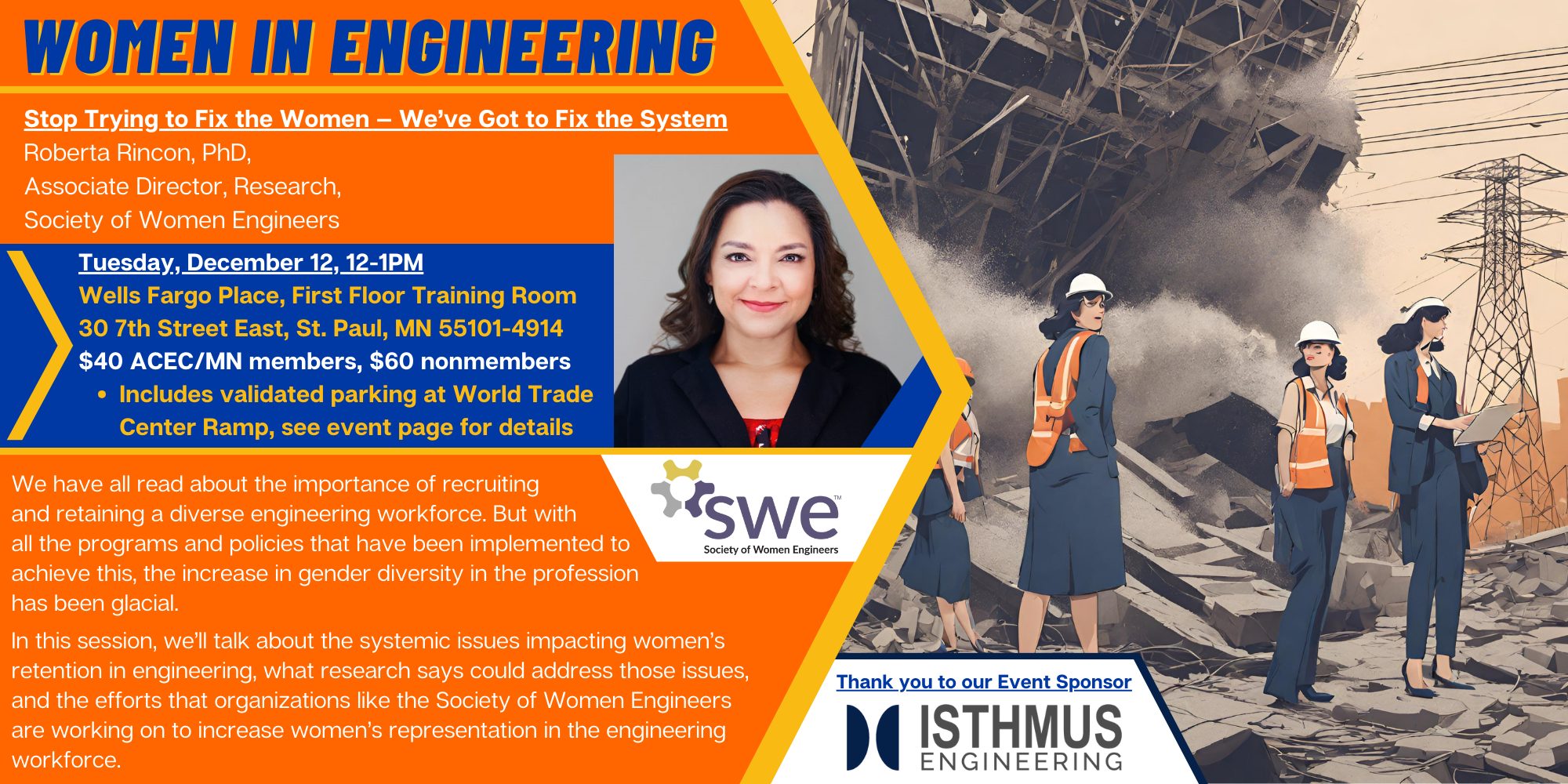 Presenter: Roberta Rincon, PhD, is the Associate Director of Research for the Society of Women Engineers (SWE). In this role, she oversees SWE's research activities on gender equity issues affecting girls and women in engineering, in education and career. She manages the Advocates for Empowerment (A4E) Program, a gender parity and equality benchmarking program for companies that employ engineering and technology professionals, and the NSF-funded Women of Color in Engineering Collaborative (WCEC), which encourages organizations to work together to increase the retention of women engineers of color in the workplace. Roberta has B.S. in Civil Engineering from The University of Texas at Austin, an M.S. in Information Management and an MBA from Arizona State University, and a Ph.D. in Educational Policy & Planning from The University of Texas at Austin.