POSTPONED - Leadership Breakfast: Connected & Autonomous Vehicles
Date and Time
Wednesday Apr 22, 2020
7:30 AM - 9:30 AM CDT
7:30 am Registration
8:00 to 9:30 am Program
Fees/Admission
$40 ACEC/MN Members
$80 Non-members
POSTPONED - Leadership Breakfast: Con...
Description
This event has been postponed due to the COVID-19 pandemic.

Join us for our next Leadership Breakfast, as our panel of transportation experts explores the big questions about the future of moving from point A to point B:
What will a 'connected and autonomous' future look like?
How will the roles of private sector and government actors be impacted?
What are the financing and funding implications of AVs & shared mobility?
Panelists:
Barry Einsig, Principal at CAVita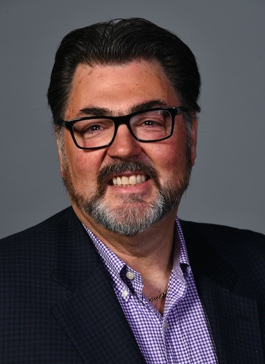 Barry Einsig is a Principal of Econolite/CAVita Consulting, responsible for business development and execution of the strategic advisory programs. Einsig joins Econolite/CAVita following six years with Cisco Systems, Inc., where he was an executive responsible for global automotive and transportation solution development. Einsig helped launch Cisco's leading innovative solutions in several new markets, including connected and automated vehicle, rail, roadways, and mass transit.
Prior to Cisco Systems, Einsig was the Director of Transportation/Strategic Development for Harris Corp. (Washington D.C.) where he was one of the founding members of the Broadband team to lead the company into the LTE market. While at Harris, Einsig received a patent for the use of video over LTE networks. He is a member of Singapore CARTS Committee focused on Connected and Highly Automated vehicle systems. Einsig is a published authority on ITS, infrastructure systems, and connected vehicle applications. He holds a Bachelor of Science from Juniata College (Huntingdon, PA)
Jim McCarthy, Federal Highway Administration:
Jim McCarthy is a traffic operations engineer with the Federal Highway Administration (FHWA) in St. Paul, Minnesota with 38 years of experience. He has served as FHWA's representative on Transportation Research Board (TRB) committees and taught traffic engineering and road design training classes for the National Highway Institute (NHI). He currently holds a part-time position in the Minnesota Division and provides expertise in traffic analysis, traffic operations, and ITS deployment. Jim is working on several transportation projects, including CAV pilot projects, innovative intersection deployments and large scale managed lane projects.
More panelists to be announced.